Welcome to DeMara Creations!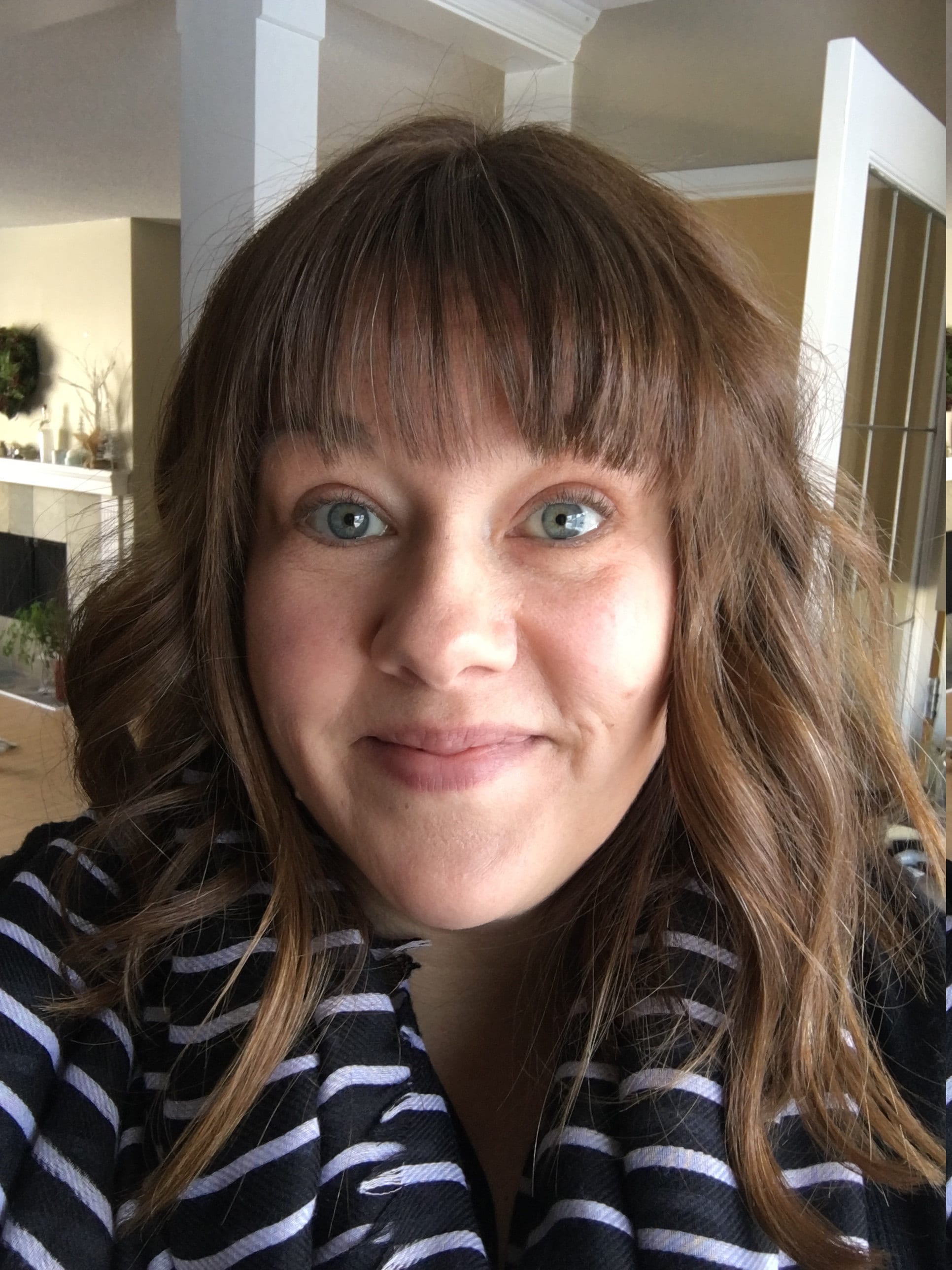 It is so nice of you to stop by!! Allow me to introduce myself! I am Allison DeMara; creator, developer, designer, cutter outer, iron on-er, packer, shipper, and generally do it all-er of DeMara Creations! How did I get here? Well, let's start back a few months ago!
I am a full-time teacher in Calgary Alberta. I teach High School Theatre and Technical Theatre. It is my first love, work-wise, and I enjoy my work immensely. I am so lucky to spend my days creating and watching my students create. They keep me young- if it wasn't for them I would still think 'Bussin" was getting on city transit to meet your friends at the mall! :-) 
This last year and a half was trying, for all of us, on many different levels. Teaching Theatre from my computer at my dining room table was an all-time low! And it is during some of these long days of isolation and boredom that I began to play around with designing and lettering on my iPad (A gift I bought myself for Christmas....er....I mean it was from Santa!)! And from there I started to dream up things that I could make with my Cricut machine. 
One evening I was at my parent's house for dinner admiring a wine bottle light my mom had on her mantle or some birds sitting on a branch, and I quickly told myself, "I could make that" (the feature picture above is my rendition of her bottle)! And so, I began drinking all the wine I could find...this was a fun part of the process!!! And began making wine bottle lights. I realized I was not able to drink ALL the wine and found some people selling glass bottles on Kijiji. And I got to work! 
Shortly after this, I began my Etsy shop, as I was surrounded by wine bottle lights, and couldn't keep them all for myself!! 
In the last 3 months, I have branched out and began making tea towels, t-shirts, mason jar glasses, and makeup/travel bags. I love to use my sense of humour, and love of all things hand-lettered and flowery in my designs! I have been fortunate enough to participate in some virtual markets and have been meeting THE MOST amazing and LOVELY small business owners. This truly is a positive and supportive community to be a part of. 
I welcome you into my life as I take this small maker journey! I am not sure where it will go, or how busy life will get, but I am excited about the possibilities. 
What new things did you start over the lockdown? Pick up and new hobbies? 
IG: @demaracreations
Catch you on the flip side!
-Allison